Aug 2009 - I just learned that my quilt, "Transformed", won Honorable Mention in the 2009 Hoffman Challenge - Mixed Techniques division. That's like 4th place. Not bad! Click on the quilt for a closer look.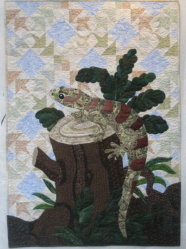 I designed the background block just for this quilt. Click here for instructions to make this block.
If you like this block you might like some of my other animal blocks.
May 2009 - I made this quilt to teach at a Stash Busters class at the local quilt shop , Pioneer Quilts in Damascus Oregon. Click on the quilt for a closer look.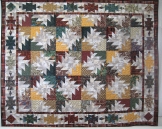 April 2009 - I started this quilt in a class by Janet Fogg.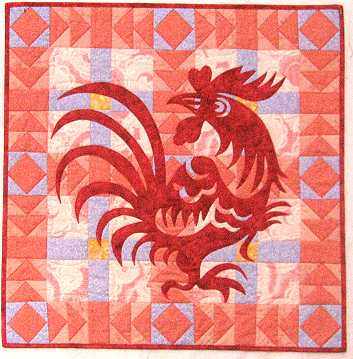 Aug 2007 - A couple of years ago I took a class from Cynthia England on "Picture Piecing". Here is part of the quilt that I designed in the class. I still have Mirror Lake to piece below Mount Hood.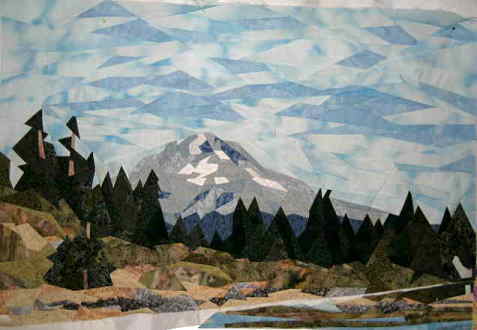 - - -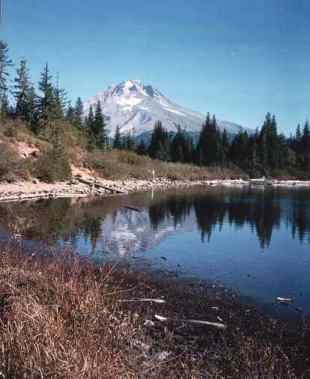 - - - - - - - - -

This is my photo of Mirror Lake and Mount Hood from which I designed the quilt.